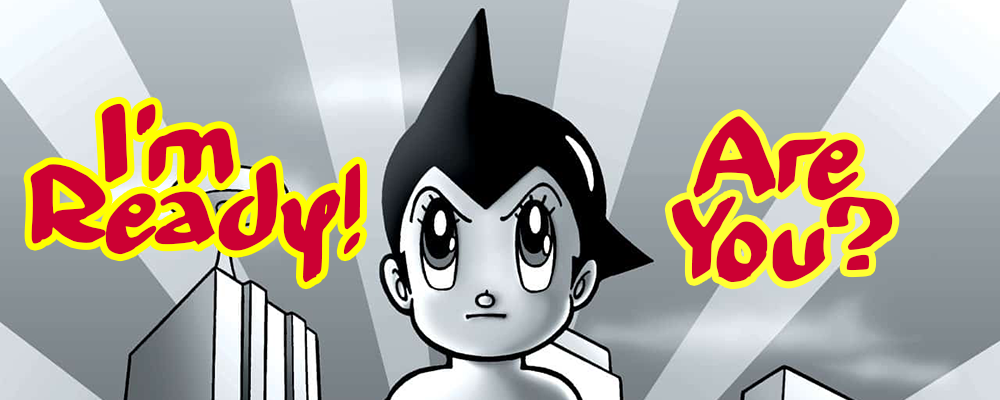 Team Japan's Robots Go "Smart" with NVIDIA's GPUs​
Intelligent machines will push Japanese automation to the edge of the great paradigm shift
Getting spunky
Team Japan is not going to knock heads with Team China's new-found zest for robotics technology and its quest for the Factory of the Future.
Rather, Team Japan is cutting in its own direction—a familiar one that Japanese technology has encountered and mastered many times before. And wow! The results so far are astonishing.
Maybe that's what Japan needed all along: A great adversary in a great challenge, like the duel scene between Isaburo Sasahara vs Tatewaki Asano in Samurai Rebellion. This is Toshiro Mifune vs. Jet Li in a high-tech, high-stakes showdown.
See related: 3-part series: The Great Asian Automation Race
Team Japan knows well that selling robots to China is a time-limited prospect as China ramps up its own domestic robot competitors. Robot giant, FANUC, currently earning nearly 40 percent of its revenue from robot sales to China, is more than acutely aware that its time is running out.
According to Bloomberg: FANUC's operating margin, a whopping 43 percent in 2011, is now closer to 26 percent this fiscal year.
To succeed, FANUC recognizes that it needs to be boldly innovative, decisive, and willing to spend big; none of which are its strong suites.
Until now.
The need to change…or else
"They are changing," said Graeme McDonald, a technology analyst at Citigroup Inc. in Tokyo who's followed FANUC for almost two decades. "Some of the hubris has been whittled away. This belief that you've got all the answers is not there anymore."
Japan's technology industry is closing ranks, pooling technical and talent resources, spending billions of dollars in partnerships, investments and acquisitions, all in the hope of breaking off another big one like it did with computers, automobiles, consumer electronics and robots. All of which would be a welcomed tonic for what ails its flaccid economy, ageing population, and national pride.
The prize is the Factory of the Future, and its well within Japan's grasp. The prize within the prize, however, is bigger: Japan wants to set and own the top spot in setting global standards by which every Factory of the Future will be built.
Masayoshi Son, billionaire chairman and CEO of Japanese Internet conglomerate, Softbank, sees this pursuit as a biggest paradigm shift in human history. In putting up $32 billion to buy ARM Holdings, he said: "I'm making this investment at the very beginning of this shift."
He echoes what all of Team Japan knows and is racing to reach first.Team China knows it as well and is racing to catch up.
The lead is FANUC's to own, although other Japanese robot manufacturers are scurrying in the background to make their own smart factory connections.
At this moment in technology—and moments in technology are very fleeting these days—FANUC is the gorilla in the room, and it knows it. Long chided for being a bit behind the technology curve, especially with collaborative robots and connectivity, FANUC is changing in a hurry. This gorilla smells victory.
FANUC is converting its zero debt and $8.3 billion savings bankroll into investments: A new robot factory; 1,000 new engineers since 2013; and conversion of its Tsukuba Robodrill production plant (Robodrill sales in decline) into a robot production facility. The plant conversion will add an additional 1,000 robots to FANUC's existing 5,000 robots a month output. More will be forthcoming once the new factory is up and running.
Partnerships with Cisco Systems, Rockwell International, and a 6 percent interest in a smallish, Tokyo-based AI firm, Preferred Networks, for $8.6 million have transported FANUC to the edge of the Factory of the Future.
Feedback loops of operational data from robots to Cisco's InterCloud to FANUC's data center provide alerts of impending machine failures— before they fail! which previously would have led to expensive stoppages in production. Monitoring over 6,000 robots in 26 customer factories, FANUC claims its prevention feedback loops have saved customers over $70 million.
FANUC, having tasted success so quickly and profitably, now wants more. It's taking the next step in its journey to the Factory of the Future. Now it's ready to give big, dumb, brutish factory robots a few smarts. It doesn't take much machine intelligence to make a whoppingly big difference in an industrial robot's performance. Multiply that times hundreds of robots in a factory, and now you've got something very powerful.
Making robots into brainiacs
Enter Santa Clara-based chip designer NVIDIA, the largest developer of graphics processing units (GPUs) for the gaming market, as well as system on a chip units for the mobile computing and automotive markets.
NVIDIA's new Xavier chip (ready in 2017) and slated for the auto market, cranks out 20 trillion operations per second (ops) and 20 watts of power, "it is delivering a six-fold improvement in performance per watt compared to the latest generation of GPUs."
Industrial robots, of course, don't need that much intelligent fire power to be awesomely improved…yet, NVIDIA's chip chops and focus on the future of machine intelligence make it the gold standard for robot smarts. And now FANUC has NVIDIA as a partner. What's that say to end-user robot buyers about where they should go for their next robot?
FANUC intends to use NVIDIA's GPUs "as the artificial intelligence engine for its industrial robots, creating 'thinking robots' that learn skills on their own."
Speaking in Tokyo, NVIDIA founder and CEO Jen-Hsun Huang noted that "as the epicenter of the robot revolution, it is only fitting that Japan is the stage for the fusion of AI with manufacturing."
"But the partnership is also a stark reminder," notes the Nikkei Asian Review, that even in the field of industrial machinery, an area where Japan excels, the 'brains' of the machines are the domain of U.S. companies."​
It's just Japan being Japan
Slow to networking and AI, Japan will eventually play catch-up and jettison foreign partners. Notice FANUC's recent partnership withNippon Telegraph & Telephone "to develop a system that links machine tools and robots with the internet of things, a world of interconnected devices communicating with each other."  Goodbye Cisco, eventually.
Same goes for NVIDIA, eventually, now that Softbank's Son-san has ARM Holdings in its mitts.  The smallish Japanese AI developer Preferred Networks together with ARM will get an opportunity to muscle up into making robots into brainiacs.
 It's just Japan being smart, and just Japan being Japan. It followed the same pattern during its heyday in the 1980s.
Japan is not going to have the critical infrastructure, network and robot intelligence of its Factory of the Future in the hands of foreigners. One spat with a foreign partner that goes awry or if Japan runs afoul of a foreign government might jeopardize everything. Too much is at stake.
For now, everyone is happy working together on the Factory of the Future. All that will change, technological moment to technological moment, as robot-driven automation rumbles forward to its appointed paradigm shift.
Training wheels for robot smarts
Giving a robot a childhood, so that it can learn to do things on its own, is the province of "reinforcement learning" and it is fast presenting itself as the next multi-billion dollar business for the robotics industry.Team Japan's FANUC has plans to spawn tens of thousands of robots and to give each one an eight-hour childhood, which is childhood enough to learn a factory job without costly, time-consuming programming.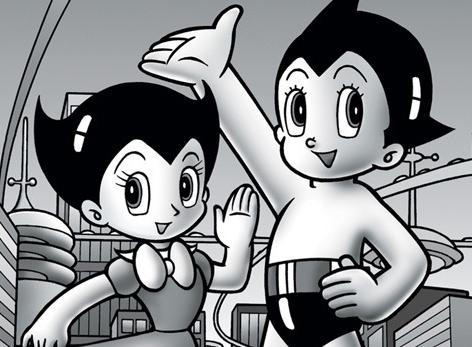 A factory robot does not have to be an IBM Watson to be a wizard of automation; just a tad of intelligence will do the trick. For hulking factory robots that are fast and precise yet dumb as a stone, that teeny bit of intelligence can make all the difference in completing existing jobs faster and in swiftly learning to do new ones.
For FANUC and Team Japan it's a magic moment of robot evolution that will put it far ahead of any competition.
According to research from Morgan Stanley, "programming accounts for roughly 30 percent of the cost of a typical industrial robot [$250,000 per robot]." With nearly one-third of a robot's cost tied up in painstakingly programming a robot for every job it's called upon to do, who wouldn't buy a robot with a little bit of smarts that could program itself as well as other of its fellow robots?
In point of fact, FANUC badly needs fresh access to new sources of revenue that smart robots offer. NVIDIA's GPUs will dramatically help that cause.
Computer engineers like Brown University's Stefanie Tellex use the childhood of reinforcement learning to teach robots. She says that for robots to execute and repeat routine tasks, they need access to reams of data on how to grasp and manipulate objects. Typically, before the advent of reinforcement learning, that onerous task was performed by a programmer over many hours.
Adding AI to FANUC's existing FIELD system will give robots the ability to teach themselves to do tasks faster and more efficiently. "By learning together, what used to take a single robot 8 hours can now be done by eight robots in an hour."
As NVIDIA's Huang points out:  "The age of AI is here. GPU deep learning ignited this new wave of computing where software learns and machines reason. One of the most exciting creations will be intelligent robots that can understand their environment and interact with people. "NVIDIA is delighted to partner with FANUC, the world leader of industrial robotics, to realize a future where intelligent machines accelerate the advancement of humanity."
The International Federation of Robotics predicts the deployment of industrial robots will increase to around 2.6 million units worldwide by 2019—up from 1 million in 2015." That's a lot of robot sales in the offing.
"Advances in artificial intelligence will allow robots to watch, learn, and improve their capabilities," said Kiyonori Inaba, Member of the Board and General Manager of FANUC. "Deep learning will also cut down the time-consuming programming of robot behavior. We are thrilled to be advancing the robotics revolution with NVIDIA."
It seems like only a short time ago that FANUC's ZDT (zero downtime) caught everyone's eye with its solid hold on preventing robot fails.
Now come robots with intelligence that have opened a new door into automation…together with great wealth potential for the purveyors of those smart bots.
The Factory of the Future edges a bit closer to reality.​