Will Toyota Industries Take Bastian to Tokyo?
First the Toll Group and now Bastian Solutions, Japan shores up gaping hole in logistics capabilities​
"Change is the only eternal."—Okakura Kakuzō, The Awakening of Japan (1904)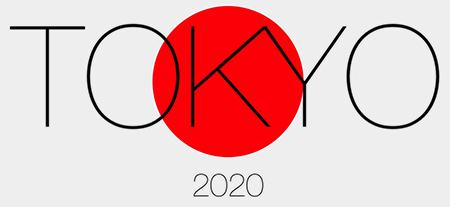 But who'll win the Olympics in logistics?
The Tokyo Olympics 2020 is a mere four years off, and with it comes the witching hour for Prime Minster Shinzo Abe's promise, made in a speech to the Diet in 2015, that Japan would lead the robot revolution, which he then codified in New Robot Strategy. Japan's Robot Strategy–Vision, Strategy, Action Plan.
So far, Abe's Japan has good grades in manufacturing, what with FANUC and Cisco and ZDT and platforms like FANUC Intelligent Edge Link and Drive (FIELD) system, and all the other Factory of the Future goodies that have flowed forth since 2015.
See related:Factory of the Future: 2017 and Beyond

But when it comes to logistics, warehouses, and DCs, not so much. As aProLogis study revealed: "The vast majority of Japanese warehouses that exist today are cramped, tired spaces designed for storage and ill-suited for use as fast turnaround distribution facilities.
"Owing to the lack of customer interest, few property brokers have targeted the logistics property markets, and none has bothered to compile an extensive statistical database tracking market performance."
In Daifuku and Murata, Japan already has the number one and number four leaders in worldwide materials handling systems, but they're way not enough.
As sketched out in Robots and the Great Asian Warehouse Makeover, for all of Asia, especially Japan, 2017 presents a great opportunity for logistics to begin to catch up to manufacturing.
Japan got moving in 2015.
First came the Toll Group…
The catching up has already begun in earnest, as the Journal of Commerce heralds with headlines like, Investors jump in to Japan warehouse development sector. The logistics scene has been percolating with activity for some time, but recently, Japan Inc. has put the pedal to the metal.
Nowhere is that more evident than with the two giant strides taken recently with the acquisitions of major logistics expertise. First, Japan Postal, owned by the Japanese government, acquired Australia's Toll Group for $5.7 billion in 2015.
For  bit of perspective on the buying power of Japan Postal: Japan Post Bank, a subsidiary of Japan Postal, according to a Bloomberg report, holds "$1.67 trillion in deposits, and in total, it has been estimated that Japan Post holds around a quarter of the nation's household financial assets."
SPARX's Shuhei Abe told Barron's that Japan has huge savings, on the order of $16 trillion, "more than three times nominal GDP, and 53 percent of that is in cash." Cash!
Japan's buying power is off the charts!
Japan Postal wanted in on the fast-growing, Asia-Pacific logistics market, and Toll Group was a perfect fit. Toll and Japan Post together become one of the global top five logistics players.
As Chris Pearce, the Singapore-based CEO of Toll's global logistics division, told the Nikkei Asian Review: "One of the key [benefits] is our ability to invest in asset-appropriate areas, such as Toll City, a new facility we are building with a $155 million investment in Singapore. We can deeply invest in automation and show the region our capability and best practice in this facility."
By 2030, according to Pearce, the Asia-Pacific region is going to be the "world's largest economic region."
Toll has 22 facilities within China that are growing at a 5-7 percent rate, as well as another 10 in Vietnam, with the Toll City concept readily adaptable to any one of them, and moreover, readily adaptable to Japan where it's very much needed.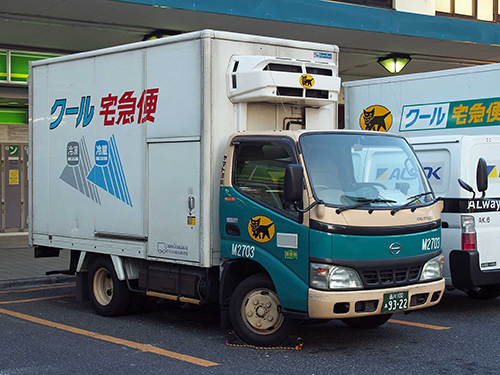 …and then came Bastian Solutions
Japan Inc.'s logistics power play expanded again in 2017.

This time, Toyota Industries, maker of the market-leading Raymond brand of forklifts and other heavy equipment—a minority shareholder in Toyota Motor Corp., (the two operate as separate companies)—bought Bastian Solutions, the Indianapolis-based warehouse automation and robotics developer, for $260 million (Bastian did $225 million in sales last year, and is 16 in the world's top 20 materials handling system developers).

The drivers of the Toyota-Bastian union are the usual suspects: the outrageous growth of e-commerce and omnichannel fulfillment.  Toyota is addressing it by rolling out a new acronym for its newly formed and recently launched e-commerce and omnichannel logistics foray, TALS, short for Toyota Advanced Logistics Solutions. The name that says it all. It's not just forklifts any longer, it's "integrated automation and productivity solutions to material handling and logistics markets"

As Frank Tobe said in a column in The Robot Report from last July: "First the KION Group [another forklift maker] acquires Dematic for $2.5 billion and a week later Honeywell acquires Intelligrated for $1.5 billion. Earlier KION acquired Retrotech and earlier still Egemin, while Kuka acquired Swisslog. What's going on?"

He answers his own question with, "the need for speedy fulfillment has increased and older warehousing methods are rapidly getting stressed and becoming outdated." And he's correct.

Although Toyota Industries is making a "full-scale entry" into the North American logistics technology sector with TALS, the applicability to its pressing needs for a "full-scale entry" into the Japanese logistics technology sector are palpably obvious.

TALS is doubly propitious for Japan in the U.S. because now Toyota can sell TALS to all of its Raymond forklift customers as well as create more opportunities for Japan's robotics industry to sell more machines to those Raymond customers in America. It's good to remember here that Japan's share of robot sales to China is tumbling fast. New markets are needed, and the U.S. is a big prospect.

Prime Minister Shinzo Abe's recent trip to Washington and his plan to finance America's crumbling infrastructure (See: Data Forecasts Golden Age of Asian Robot Sale), has already built the scenario for more Japanese robots emigrating to the U.S.

Brett Wood, president and CEO of Toyota Material Handling North America, said in an interview that "material handling is in for a wild ride over the next few years. Citing goods-to-person order fulfillment, "connected" lift trucks, and a proliferation of data-communication methods as examples of advances that have dramatically changed the field in recent years; he forecasts more changes to come."

Reinventing the wheel: Mitsubishi Shokuhin
Case in point: Toyota Industries is now in the process of helping Japan's Mitsubishi Shokuhin develop automated warehouses for AGVs and other automated machines.

Mitsubishi Shokuhin is Japan's largest food wholesaler and distributor (think,Giant Eagle and Seegrid in the U.S. for a technology comparison). Problem here is that Toyota Industries doesn't have a Seegrid; it will design and make the aforementioned AVGs together with a Japanese builder, Toyo Kanetsu.

Of course, this August 2016 plan is all pre-Bastian, but this was their aim back then, as reported by Nikkei Asian Review: "The companies initially will develop an AGV capable of towing up to 1.5 tons to transport trailers loaded with vegetables. These vehicles run on routes following magnetic tape adhered to the floor to carry out tasks assigned wirelessly. Transport time is expected to be cut in half."

Huh! What's wrong with this picture?

AVGs to do exactly that job already exist aplenty in the U.S., and the "following magnetic tape adhered to the floor" is passé technology.

The money involved here was quite heady: "As the first phase of the automation rollout, 70 AGVs will be introduced at distribution centers for large supermarkets in June 2017 at a projected cost of $2.6 million per location."

Mitsubishi Shokuhin has 314 centers in Japan. Do the math. See what I mean?

This is all, of course, pre-Bastian. Bill Bastian and his engineers will read the Mitsubishi Shokuhin situation as a piece of cake…and see a goldmine under the frosting!

Well-previous to the acquisition, Bastian had already made it on its own as far east as India's Bengaluru.  From there, Tokyo is just around the corner.

Bon voyage…, or  安全な旅を