Young Canadians on Canada
Artificial Intelligence: Online Shopping Aid or Manipulator?
Shopping, Deciding, and Being Satisfied
Buying online with a "helper"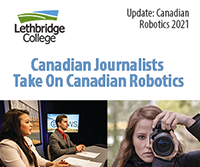 Next up in our series by young Canadian journalists on Canadian technology is the writing team of Nathan Reiter & Mario Cabradilla (seniors, Lethbridge College, Alberta).  In their co-authored piece, Artificial Intelligence: Online Shopping Aid or Manipulator? Nathan and Mario peer into the amazing new world arising online where Artificial Intelligence (AI) is getting a bigger and bigger say in what we buy or don't buy.
And maybe that's a good thing. It may save Uncle Harry from buying any more of those ugly sport shirts. Then again, what happens when a friendly valet service becomes a manipulator. Things could get as ugly as Uncle Harry's sport shirts in a hurry.
–The Editors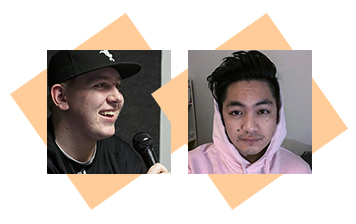 by Nathan Reiter & Mario Cabradilla
There is a manipulation of thought and psychology between artificial intelligence (AI), online shopping and e-commerce, says Cheryl Meheden, professor, business chair and former advertising instructor at Lethbridge College.
Artificial intelligence in online shopping and e-commerce, she says, is akin to an elevated form of in-person shopping and upselling due to the lack of control.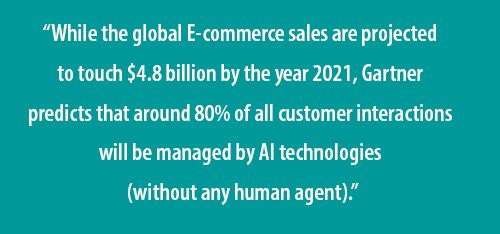 "I used to teach advertising, and I would say. 'Well, you did not know what you needed until someone advertised it to you," adding that product recommendations can also lead to online shopper impulse buying for other products they believe they need. 
For example, Meheden says that buying a bed sheet online can push shoppers to purchase related items they may not have initially required. 
"And then not only do you need sheets, but you need pillows. And [then] you need blankets. And [then] you need a heating pad, and then you need a new bed, you know? So, it just exponentially grows from that."
Applied AI
A 2019 study on the application of AI in the financial and educational sector, published in Ushus-Journal of Business Management, defined AI as "the cognitive ability of a computer or machine to think and learn." Another 2003 study and survey on AI techniques to develop e-commerce systems, published in the Journal of Electronic Commerce Research, defined AI as the discipline of understanding human intelligence through computer programming to imitate intelligent behavior.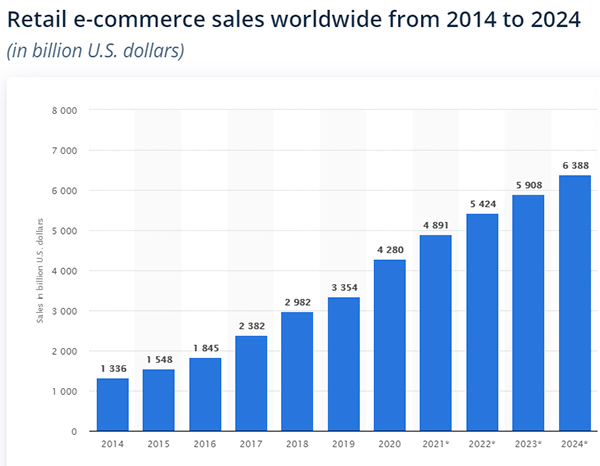 The 2013 study said that B2C e-commerce (Business-to-customer) AI was used for product selection and recommendation. AI's development in e-commerce has naturally evolved throughout the decades. 
A prevalent example is AI's implementation with search algorithms and, by extension, product selection and personal recommendations.
Matthew Gentzkow, an American economist and a professor of economics at Stanford University, said in his 2018 study on AI and media that "Google search, Amazon product recommendations, and the Facebook newsfeed all rely heavily on AI technologies."
Canada Post's 2020 Canadian e-commerce report says that 55% of e-merchants are selling via social media. And 95% of said e-merchants utilizing Facebook as a platform, followed by Instagram 69% on Instagram.
The same report also says that 58% of shoppers typically go to Google or Amazon when searching for specific items and discovering new online retailers.
Canada Post also reports that 58% of online shoppers visit a retailer's website or app after receiving an email ad, with 46% visiting after receiving a social media ad.
However, Getzkow added that "personalized recommendations" on sites like Amazon have been lacking due to many suggestions only repeating already previously purchased products. Though, Getzkow said that such systems would improve with the advancement of AI.
According to a recent 2021 Statista data, the increase of e-commerce businesses around the world is continuously growing, with e-retail sales surpassing $4.2 trillion US dollars in 2020 and projected to have 22% of the share of total global retail sales by 2023. 
In Canada, Statistics Canada says the country grossed $305 billion in e-commerce sales in 2019. And for retail e-commerce alone, a May 2019 eMarketer data, projected retail e-commerce sales an increase of $11 billion CAD from 2019 to $75.5 billion CAD in 2020. It is projected to increase by another $10 billion CAD this year.
The retail e-commerce sales are then projected to increase to $108 billion CAD by 2023.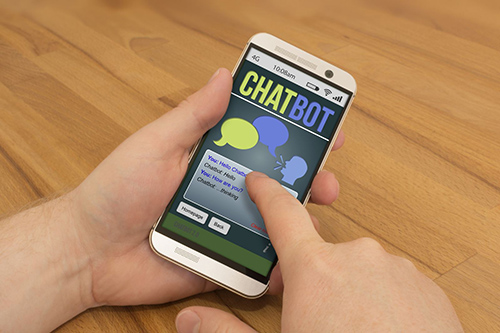 And with the cross-border shopping in decline, Canada Post says in the same 2020 Canadian e-commerce report that decline will benefit local retailers, allowing more Canadian shoppers to opt for Canadian retailers as opposed to foreign retailers.
According to Canada Post's 2019 Consumer Study's survey of 3,000 Canadians, 61% prefer to deal with local companies as much as possible. Meanwhile, albeit lower, 55% of respondents prefer local-made products with 52% respondents saying they prefer to shop online from locally owned retailers.
An e-commerce business owner from Calgary, Alberta, says it is "neat" how people quickly adapted to e-commerce, adding that people's support for smaller or unique businesses also accelerated the growth of e-commerce.
Duncan Sourisseau, the owner of Out Hustle My Yesterday Apparel (OHMY), an online clothing brand, also says that remaining an exclusively online business helped drive customers to the brand's social media platform and then to the business' website. He also stressed the importance of using trusted third-party services like Paypal or Square instead of less known services that may form distrust.
Sourisseau says that having PayPal and Square for an exclusively online-based business like his is a massive help.
"I was not in stores because I did not want to deal with inventory management and [then] trying to sell it to stores."
Cryptocurrencies are also growing in popularity, with Tesla beginning to accept Bitcoin as a form of payment.
Sourisseau says that he may add Bitcoin as a form of payment depending on what the future holds.
"If the demand is there from your customer base, I think you really have to look at it and see how that would work."