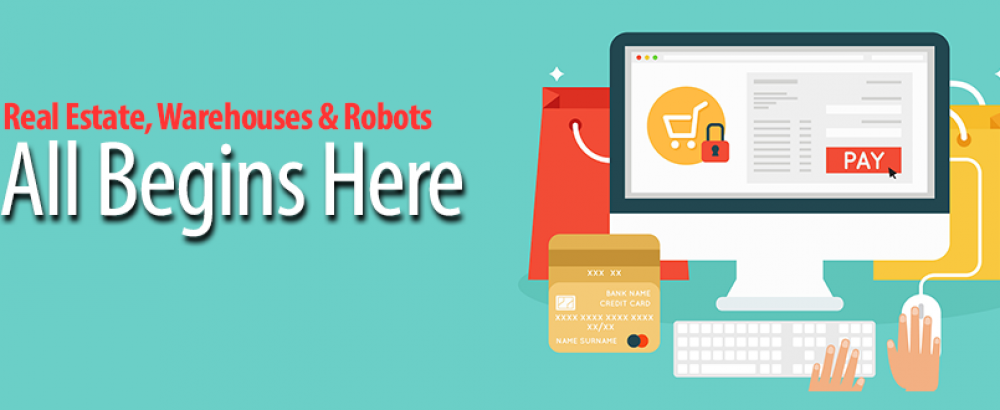 It's as Simple as: More Industrial Real Estate Equals More Warehouses Equals More Robots
There's a boom in industrial real estate going on in the U.S., and it's getting ever more frantic. All of which means great times ahead for logistics robots
Warehouse boom
As word on the street goes: It's nearly impossible to find a large [250,000 square feet+] quality building with good ceiling height near a major interstate. If there is, it's off the market.
That sentiment is heard more often than not these days. Since 2020, while much in real estate has imploded, industrial real estate is just the opposite. And it's making the world of logistics robots the hottest place to be in robotics.
"The market is thriving, and with it, a record-high transaction volume (new leases, user sales and renewals), record high rents, a vacancy of 4.7 percent, and 42 consecutive quarters of positive absorption," reports James Breeze, senior director, global head of Industrial & Logistics Research for CBRE.
Well before COVID hit, industrial real estate, under the churn of e-commerce, was expanding, and since 2020, well, it's booming. As Erik Nieves, CEO and co-founder of Plus One Robotics enthused during a DCVelocity interview: "This is a watershed moment, demonstrating that the massive growth in e-comm is driving robot adoption and warehouse automation. There has never been a more exciting time to be in robotics."
This headline in the Wall Street Journal sums it all up: Demand for Big-Box Warehouses Soars Under E-Commerce Surge, Report Says. "Amazon is leading a pack of companies rushing to fill the biggest industrial sites in the U.S., says real-estate brokerage firm Colliers."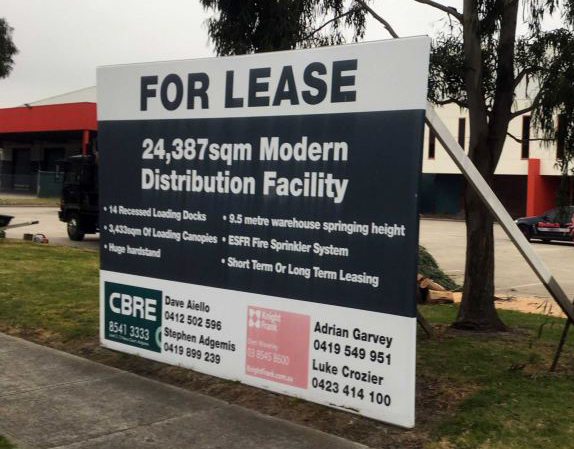 It's not only an exciting time for the tech that's rolling around warehouses and DCs, but also for business end of selling logistics robots.
The trailblazers are the likes of Amazon back in 2012, and its acquisition of Kiva for $775 million (removing Kiva from the marketplace), as well as the likes of Ocado, showing the world how to pick and pack a customer's groceries in flash.
Honeywell Intelligrated (Honeywell acquiring Intelligrated's logistics gear in 2017), remarks about the marketplace in front of them: "Distribution and fulfillment centers have been battling to meet the growing demands of e-commerce for quite some time. Those demands were already accelerating at a rate of 25 percent, but the COVID-19 pandemic has seen consumer e-commerce sales grow an additional 50 percent. Currently, 80 percent of distribution centers (DCs) operate with a manual workforce and have a very limited labor pool to choose from. To maximize operational efficiency within this "new normal," DCs will need to consider integrating robotic warehouse solutions to make up for the labor shortage and increase productivity.
Keys to the value chain
Logistics robots are the keys to the entire e-commerce value chain that starts with a customer placing an order, then to a cell tower to transmit the order to a data center and then off to a warehouse to get the order fulfilled, and finally to deliver the goods to the customer. Robots are the key cog in the gearworks of e-commerce.
Consider Kroger, with 2,700 grocery stores in 35 US states, and its annual sales total more than $121.1 billion, building two 375,000-square-foot fulfillment centers (Cincinnati and Orlando) with Ocado tech inside at $50 million each. Each of these massive DCs has some 28,000 different items that, without enough picking staff, will now rely on Ocado tech to pick massive numbers of orders in massive goods-to-person systems.
Getting chummy with the industrial real estate owners and developers may well be a solid way to sell logistics robots. Providing a retailer with not only a massive warehouse, but one with a solid logistics provider in place to deliver the robot system to for the manual labor, could well be an unbeatable combo.
See related:
Robotic Goods-to-Person to Quadruple!
"Through 2023," says Gartner, "demand for robotic goods-to-person (G2P) systems will quadruple." That's a hefty increase…
The Beneficiaries: Robots
It's not just massive firms like Blackstone Group and Prologis that are throwing billions of dollars at warehouses — foreign investors are also pouring money into the booming industrial sector.
According to a Getty report Canada, South Korea, Germany, Singapore, and the UK top the list of countries investing in real estate. Korea now is the No. 2 foreign investor.
An interesting article in Logistics Management provides a key view of industrial real estate going forward that should interest every supplier of logistics robots.
Titled: Record-breaking demand for warehouse and DC development, key points are here excerpted. See the full article for a complete reading:
 "Unlike many other segments of the economy," writes Karen Thuermer, "warehouse and distribution center (DC) development is not only withstanding the widespread economic impact of COVID-19, it's thriving. In fact: It's red hot. Companies can't find space fast enough and developers can't build DCs quickly enough to meet demand."
E-commerce drives market
"As stay-at-home orders lifted, construction activity resumed, and deliveries spiked. Consequently, JLL data indicates that delivery of industrial space hit a record high in the third quarter of 2020, with completions totaling 97.4 million square feet. When all totaled, JLL expects that figure to hit 107.0 million square feet for 2020.
"We have seen a speed associated with innovation that was never known to us before COVID," remarks Matt Powers, executive vice president, JLL. 'Supply chain models are being transformed in days instead of months or years.'
"Driving this robust development surge is widespread adoption of e-commerce, accentuated by COVID-19.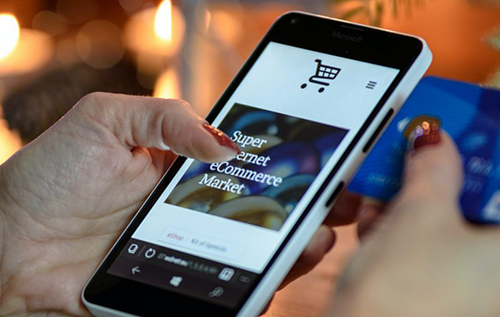 Buying and expecting fast delivery
"Most consumers are not only buying more product online; they are expecting it to be delivered in a timely manner," says Breeze. Consequently, developers are seeing upwards of five years of e-commerce growth in one year—a trend, they say, that's not going away, Further, companies are looking to carry higher inventory levels given that many incurred lost revenues by not having the inventory to meet demand.
"Beyond carrying higher inventory levels to favor resiliency over efficiency in their supply chains, companies are also considering more diversified manufacturing locations," says Carter Andrus, president of Central Region at real estate investment trust company Prologis. "In some cases, companies have become too efficient without having some buffer or just-in-case stock for events that happen."
"Andrus observes that these two trends have the potential to generate more than 500 million square feet of additional warehouse and DC space in the next two to three years. "This is overwhelming," he says. "In terms of facility size, we see good momentum in all size categories, although activity has been best above 100,000 square feet with pronounced strength in the big box spectrum, with that being greater than 250,000 square feet."
"Earlier in 2020, Prologis saw some softness in spaces below 100,000 square feet, but now market demand for this space is also improving.
"All of these factors continue to shift supply chain strategies to increase distribution centers throughout the country whether it's a company shipping directly to the consumer, or the supplier to that company.
"According to the seasonally adjusted date from the U.S. Department of Commerce, U.S. consumers spent an estimate $209.5 billion online in the third quarter of 2020. That's a whopping increase of 36.7 percent from the same period in 2019 when e-commerce sales made up 11.2 percent of total sales.
Follow the big boys
"Two of the biggest players in the retail world are Amazon and Walmart. Last year, Amazon was said to have over 100 fulfilment centers alone. The company typically builds fulfillment centers to feed regional sort centers as well as DCs, also known as delivery stations. Its fulfillment centers are typically 1 million-square-feet or more.
"Walmart, known for running one of the largest distribution operations in the world, has over 190 DCs with more than 143 million square feet, according to global supply chain, logistics and distribution consulting firm MWPVL International Inc.
"Market drivers include population growth and competition shortening the last-mile with same- or next-day delivery," states Powers.
"Robert Van Geons, president and CEO of Fayetteville Economic Development Corp., who promotes activity in his region of North Carolina, observes how onshoring of manufacturing, increased e-commerce and drastically altered consumer demand cycles have significantly increased the demand for warehouses and DC space."
 All, of course, are favorable leading indicators for logistics robots.