Robotic Goods-to-Person to Quadruple!
"Fallout from the COVID-19 pandemic is increasing demand for robotics in warehouses and distribution centers, G2P systems are an easy and economical way to not only enforce social distancing, but also improve productivity."— Dwight Klappich, Gartner
"Through 2023," says Gartner, "demand for robotic goods-to-person (G2P) systems will quadruple." That's a hefty increase, but post-COVID anything is possible. On the heels of that forecast comes Thomas Andersson, principal analyst & co-founder of STIQ Ltd t/a Styleintelligence (London), who is out with yet another of his well-known and well-done industry research studies. Goods-to-Person Solutions 2021, is an exhaustive 44-page look at world of goods-to-person logistics and where it's all headed.
One of his favorite research techniques, it seems, is to carpet-bomb everyone in the target industry with cellphone calls to engage with them in-depth on anything and everything. This time out he reached 73 companies, including 6 retailers on 3 continents (combined revenue c.$150B) and 4 x 3PLs (combined revenue c.$40B). His observations and analysis he lays out in a series of interesting bullets interspersed with quotes in italics. It's refreshingly readable, and at the same, it's packed tight with data and information of note. Read a few pages, and you will learn a lot. I did.
It's a free download, so get a copy and get enlightened.
The title of his executive summary agrees with Gartner: "Outlook for 2021 Very Positive Driven by Ecommerce Growth." His segment beginning on p. 9 is quite interesting, and reproduced here: "SPACs and the Goods-To-Person Sector; Berkshire Grey May Have Set the tone for 2021; Some Consolidation Expected in the Sector."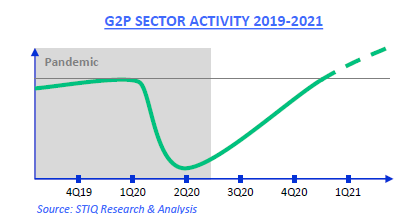 After the initial reaction, a new normal returned
"Yes we, our business was a little bit affected for the 2-3 months of the shutdown. But yeah. We had a lot of project that were postponed. Some projects were postponed between March and May… But just after the shutdown, the activity restarted with a lot of new projects. Most of the new projects were different to before. A lot of them were ecommerce. Of course, we have projects stopped in industry but they were stopped." [Scallog]
WAREHOUSE AUTOMATION BOOMED
Some retailers were unable to fulfil the tsunami of orders
"So yes definitely I've seen many customers wondering about automation. Particularly the ones who lived a booming in eCommerce you know. We had customers who called us to help to find solutions, even quick and dirty, to cope with the unexpected and very high volumes of eCommerce." [Mews Partners]
"Year to year before 2020,  ecommerce was growing around 40%, but the pandemic accelerated the  ecommerce process,  so we jumped almost 5 years forward." [Falabella]
STIQs interviews suggest that many companies had experienced a surge in business in 2021 that began towards the end of 2H20
"To be quite honest and I hate to take advantage of a bad situation, but starting at the end of 2020 things really… have been picking up significantly and I think that's across the industry. I can tell you, by the end of January, we already contracted 40% of our revenue plans for 2021." [Tompkins Robotics]
HYPER ACTIVITY IN THE G2P SPACE
The pandemic has created hyper-interest in material handling solutions with a focus on assisting ecommerce retailers with fulfilling orders
One retail sector that received particular interest was the e-grocery segment
Vendors serving the e-grocery segment will be highly attractive to investors in 2021
Note that STIQ will publish a new report on In-Store Robotics, including MFC and Click & Collect solutions in 2021 (sign up to our newsletter for updates
STIQ's view is that investors in G2P companies (plural!) would use interest driven by the pandemic in combination with SPACs to exit
WILL 2021 BE A 'G2P SPAC IPO' YEAR?
Berkshire Grey announced its merger with a SPAC on February 24th 2021 potentially valuing the company in Unicorn territory at $2.7B
"Berkshire Grey, a logistics automation provider, will go public through a merger with SPAC that would value the company at $2.7bB. According to many market databases, SPACs are raising more money than traditional IPOs –During Jan. and Feb. 2021, SPACs have raised $38.3B, compared with $19.8B by traditional IPOs. Many industry experts are expecting this trend continues throughout 2021." [Taeksung Lee]
Note that Berkshire Grey is not included in G2P funding as its core activity is picking robots, an activity not covered in the 2021 report. However, its position as an adjacent vendor will influence the G2P market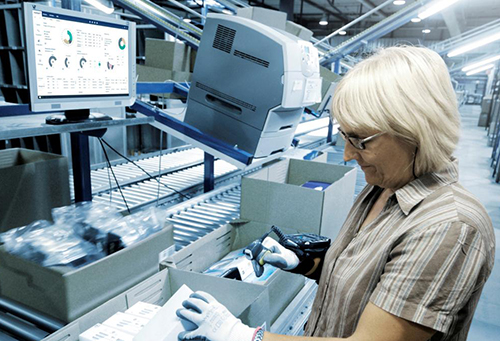 IPO = PUBLIC ACCOUNTS & SCRUTINY
Going public also meant that Berkshire Grey had to publish its accounts and at $35M revenue in 2020, Berkshire Grey is considered a relatively small company in the G2P sector
STIQ's view is that whilst short term revenue in 2021, and potentially also 2022, looks achievable in the current climate, forecast revenue of nearly $1B in 2025 appears highly optimistic. Achieving this would place the company in 9thplace for global MHE vendors, in between Beumer and Swisslog, according to MMHs 2019 article
Berkshire Grey raised $263M in January 2020 in a round backed by Softbank and other investors
The IPO was expected to provide Berkshire Grey with c.$500M in cash
G2P TO REMAIN HIGHLY ATTRACTIVE
STIQ's conversations with investment banks indicates an appetite for SPACs as a vehicle to launch publicly
Furthermore, at the time of writing this publication, indications were that fundraising would continue
"But I think the market right now it is really active both in terms of demand in terms of capital, we're seeing companies raising capital like crazy right now. So, from the market outlook perspective, I will say yes, it's a good timing, but at the end of the day boils down to what are the alternatives for the ownership, right?" [Anonymous Vendor]
MHE SECTOR CONSOLIDATION EXPECTED
Whilst partnering has proved a useful tool to widening product portfolios, some consolidation pressure was sensed in STIQs interviews, which has undoubtedly been intensified by competitive pressures in the sector
Furthermore, in the mid 2010's there was already significant consolidation among system integrators and the post-pandemic period definitely promised further excitement
"So, this will be a very exciting story, how this will develop in the future but my belief is there will be consolidation…" [SICK]


STIQ Ltd t/a Styleintelligence (London)
                                                                     # # #                                      
Side note on SPACs: "How Hedge Funds Are Fueling the SPAC Boom" Financial Times
"SPACs raise money from investors through a public listing and use that cash to hunt for a private company to then take public. In the US, which accounts for the bulk of SPC activity, 235 vehicles have raised $72B so far this year, according to Refinitiv.
"This is closing in on the record-breaking $78bB mustered by 244 SPACs last year. Hedge funds can earn lucrative rewards, while facing little risk if the deal goes awry, because of the unique structure of SPACs. Falcon Edge, which manages $4B in assets, was up 43 per cent last year.  
"A unique quirk: There is little risk of losing the original investment because cash is put into a trust that invests in US treasuries and shareholders can ask for their money back at any point."