Hey, Asia! Are You Watching Yourself Change?​
It's amazing and it's happening faster than anyone thought possible
"Even if you're very good, humans can only double their productivity at best every 10 years. In contrast, researchers can push robots to double their productivity every four years.  Compounded over time, that makes a big difference."
                                                           —Hal Sirkin, Boston Consulting Group 
Hey, Asia!
The dust has yet to settle around the announcement of the start of the Fourth Industrial Revolution, yet Japan, China, and Korea are hip deep in making it happen.
East Asia is crackling with automation activity.
8 percent to 26 percent by 2019?
"The percentage of tasks handled by advanced robots will rise from 8 per cent today to 26 per cent by the end of the decade, driven by China, Germany, Japan, South Korea and the US, which together will account for 80 per cent of robot purchases."
                            —Financial Times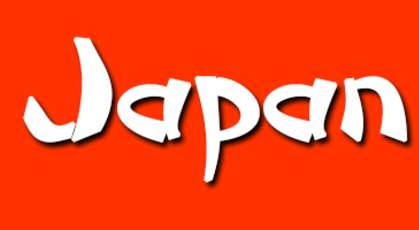 The cohesion factor
The Pew Institute asked passers-by on the streets of Shanghai what they feared or admired most about Japan. The most common word in answer to both the fear and admiration question was the single word, cohesion. They both feared and admired the cohesion of the Japanese people when faced with a task of national importance.
Automation is just such a task of national importance, and the Japanese are applying maximum cohesion to its solution.
Taking a close look at Japan over the past six months shows a rush of early-on activity to reorient manufacturing.
Going way beyond monozdukuri!
What is called the Industrial Internet of Things in the U.S. is known as the "Industrial Value Chain Initiative" in Japan.
Japan's monozdukuri or craftsmanship, which is world renown together with its keiretsu networks of interlinked companies, were perfect for the Third Industrial Revolution, but not for the Fourth.
As Andy Yee points out in the Nikkei Asian Review, "The emerging industrial innovation model will be globally collaborative, with customer insights, product ideas, talents and strategic allies coming from all over. Japan has been slow to embrace this transformation."
To their credit, Japan is gearing up to face and succeed at the Fourth Industrial Revolution.
Cohesion at work
A consortium of 30 Japanese companies, some never having previously done business with one another, and others, like Canon, never before having considered robots, suddenly are working closely together in pursuit of robot-driven automation to achieve success at the Industrial Value Chain Initiative. They will work to create standards for "technology to connect factories and efforts to internationalize Japan-made industrial standards."
See background article:Japan: Emperor of All Robots
The stakes are high. Cisco estimates that a global Industrial Internet of Things will create $14.4 trillion in global corporate profits by 2022, with Japan's potential share topping off at a comfortable $761 billion—plus the establishment of a new manufacturing regime for the future of the nation.  
The singular force behind it all is Yasuyuki Nishioka, a professor of information and industrial engineering at Tokyo's Hosei University, who has long advocated using information technology in the manufacturing industry.
See download: Japanese Factories Connected Together

"We aim to establish a structure that will connect even small and mid-sized companies via the Internet beyond affiliates and across sectors," said Nishioka. That's a new wrinkle for keiretsu networks.
"Like the Internet economy," says Yee, "the emerging industrial innovation model will be globally collaborative, with customer insights, product ideas, talents and strategic allies coming from all over. Japan has been slow to embrace this transformation.
This approach contrasts sharply with Japan's method of mass production, once seen as the best model for manufacturers worldwide.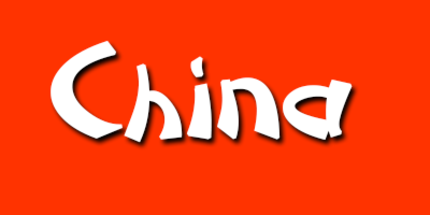 Strange new bedfellows: Beijing and Silicon Valley-style business
China's hierarchical political system with its top-down planned economy is changing with the times.  It's now coupling up with the philosophical outlook derived from China's wildly successful and highly entrepreneurial companies, especially the youthful and dynamic set which embrace the mindset, culture and organization that they learned and adopted from America's Silicon Valley.
This, what the Financial Times calls "osmosis", is fundamentally changing China, and could well become the new norm for China's future.  
"For these [Chinese] companies," points out Edward Tse, founder and CEO of Gao Feng Advisory, "China's political and economic structure is mixed with Silicon Valley culture, each influencing the other and creating something new. The government is now embracing private-sector leadership of the country's economic transformation, alongside ongoing reform of state-owned enterprises. If this is done right, the synergistic relationship between the government and entrepreneurs will spread the spirit of entrepreneurship across the nation and stimulate even more growth of the private sector."​
China's robot revolution
"Across China, factories are replacing humans with robots in a new automation-driven industrial revolution. And the effects will be felt around the world," reads the sub-head in the Financial Times.

"In recent years, China's central planners have been promoting automation as a way to fill the labor gap. They have promised generous subsidies — to be doled out by local governments — to smooth the way for Chinese companies both to use and build robots.
"In 2014, President Xi Jinping called for a 'robot revolution' that would transform first China, and then the world.
Xi said, during a speech to the Chinese Academy of Sciences: "Our country will be the biggest market for robots, but can our technology and manufacturing capacity cope with the competition? Not only do we need to upgrade our robots, we also need to capture markets in many places."
Gudrun Litzenberger, general secretary of the International Federation of Robotics, readily admits that "China will overtake Japan to be the world's biggest operator of industrial robots. The pace of disruption in China is "unique in the history of robots," she says.
Helping out that drive is the ongoing downward trend in the price of industrial robots and a steady increase in their capabilities.
Boston Consulting Group forecasts: "the price of industrial robots and their enabling software will drop by 20 percent over the next decade, while their performance will improve by 5 percent each year."
Moving up the industrial chain
Anderson Chow, a robotics industry analyst at HSBC, concurs: "As China moves up the industrial chain, it's actually freeing up a lot of opportunities for Southeast Asia and India." Labor-intensive industrial activities that robots are slow to adapt to, like garment and shoe production, will be the most notable. In fact, already, Myanmar is capitalizing on both.
The automation mind-set that is developing in the wake of the robot revolution is phenomena uniquely suited to Industrial Internet of Things thinking, like this from Li Gan, the general manager of Shangpin Home Collection: "Automation is not just about putting cheaper and more efficient robot arms on the production line, the greater opportunity is to integrate robots on the factory floor with real-time data from customers and automated logistics systems."
As one manager succinctly put things: "These machines are cheaper, more precise and more reliable than people."
See background article: China's Big Push: Xi, Robots and Productivity ​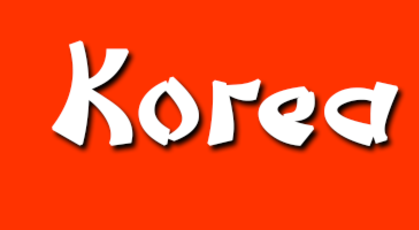 Opportunity knocks for Korea
The next big thing for Korea could well be a cool blend of robots and artificial intelligence (AI).
It's definitely not in Korea's best interests to go toe to toe with Japan in the arena of manufacturing industrial robots nor with the rising behemoth that is China and its aspirations as a leading producer of industrial robots.
Korea needs to stake out a solid piece of ground in the robot wars that it can win. Such a sweet spot could well be building lightweight manufacturing robots crammed with AI that are capable of, say, the dexterous assembly of a complete Smartphone…or other tightly packed electronics, e.g. electric shavers, etc.
With its compatriot, Samsung, assembling some 75 million Smartphones per "quarter!" that would be a very sweet spot for Korea to take over completely.
To pull it off, Korea needs to be bold and to throw down some top-flight engineering, just like it did in 2015 when its HUBO humanoid robot stunned a global field of competitors and walked off with the top prize in the DARPA Grand Challenge.
AI for advanced robotics
According to the Yonha News Agency, Samsung robots with AI is what's happening.
TheSouth Korean governmenthas handed Samsung a $15 million investment to develop "factory robots that can carry out complex tasks normally reserved for nimble human fingers."
Now, smooth on some very cool AI.
International Data Corporation (IDC), recently cited a report by Hyundai's research institute that puts the value of the global AI market at $165 billion in 2017—this year!—that's up from $127 billion in 2015. The report also says the South Korean market will be worth $4.6 billion next year, broadly including AI, visual, audio and language recognition technologies.
Seeing the potential, "South Korean corporates have scrambled to tap into what many see as the next big thing." Hyundai Motor has been at the forefront of developing a self-driving car, and has committed to investing billions of dollars over the period to 2018 with the aim of full commercialization by 2030.
The AI R&D expended on self-driving vehicles involves developing technologies that are compatible with the same R&D for robots, namely, the ability to pinpoint locations and execute directions and recognizing objects in the surrounding area; plus the processing of huge amounts of data.
If Korea can produce such a brainy, deft-fingered robot specialist, then a new global market is there for the taking.
See background article:Korea Awakens, Reacts…and Accelerates