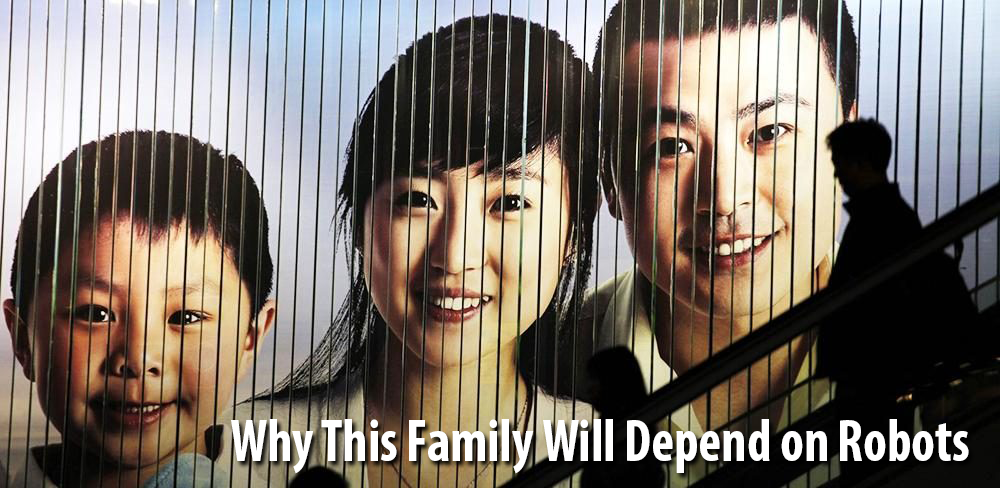 Guess Who's Driving China's Robot Revolution?
Already spreading billions of dollars all over East and Southeast Asia, China's middle-class largesse is about to go into hyperdrive as robot-driven automation gets cranking
Eye-popping numbers
One-third of the world's 300 largest metropolitan economies are now in China. In 2014, China had 50 in the top 300, today the number has risen to 103 (more than North America and Western Europe combined).
Two significant forces are shaping global prosperity in the 21st century: U.S. technological innovation and urbanization in China, so says Nobel Prize-winning economist Joseph Stiglitz.
That "urbanization" picture looks something like this. "Between now and 2030, says the World Bank, the average rise in the number of city-dwellers each year is likely to be around 13 million, roughly the population of Tokyo. In 2030 China's cities will be home to close to 1 billion people, or about 70 percent of the population, compared with 54 percent today. By some estimates the urban population will peak around 2040."
Who are these people, and why are robots so important to their existence? Let's take a look at who they are and what they'll need to be happy and prosper.
No previous industrial revolution has ever had such a "unique" population of people to disrupt as this Fourth Industrial Revolution has with China's middle-class citizenry. Years from now there will be lots of studies done on the role the Chinese people played in making automation happen…and take hold! To begin with, the timing for the rise of China's middle class and the blast off in robot-driven automation was near perfect.
Can diapers tell a tale?
It's an odd but powerful footnote in the  Race to the Factory of the Future to realize the critical importance of China's middle-class mothers going from using 20 diapers per month for their babies in 2010 to double that amount five years later.
It's especially telling when the diapers that they are using twice as many of are Japanese Merries brand, considered the best in Asia.
Wang Jingyi, a 25-year-old from Beijing, typifies the local tendency to opt for Japanese versions: "I've never used a Chinese brand diaper," she told the Financial Times.
Japan's Kao Corp, manufacturer of Merries can't meet demand and has had to ration supplies; Japan's Zuiko, manufacturer of the machines that make Merries, can't supply its machines fast enough to increase supply until early 2017.
Unmet diaper demand means loss of market share while millions of dollars of revenue go unrealized…and would-be customers are left in panic mode or angry or both.
"The Asian nappy [diaper] market [for rising middle class consumer populations, especially in China, but also Malaysia, Thailand and Indonesia] with annual sales of about $12 billion, [are] forecast by CLSA to reach $45 billion by 2030."
China's middle class of 109 million (Credit Suisse; see chart below) is having babies, lots of them, which has nothing to do with the relaxation of the one-baby policy (terminated in 2015), which has had no discernable effect on births as of 2016. Millions of couples, who themselves grew up in one-child-only households, and enjoyed it, are opting to ditto a single child for their own parenting.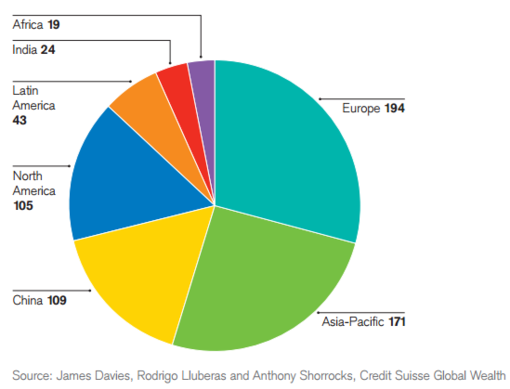 Chinese parents, instead of putting their disposable income into having more babies, are spending more to maintain a good lifestyle. "For consumer brands, both international and local, the challenge is to win the hearts of China's rising middle class. They are educated and well informed, and they want to spend money on quality products, so long as the price is fair."
"Rising income levels have led consumers to focus more on questions ofquality and health, for which they are now able and willing to pay." Hence, their penchant for Merries.
Spending by China's middle class now accounts for 13 percent of world GDP, says Joshua Lu, a Goldman Sachs analyst. Again, that's world GDP!
Urban mass conversions
Per capita GDP for these 109 million, referred to as the "urban middle class" is $10k annually. An even larger group of 500 million, called the "urban mass" makes $5k to $6k annually. With the government targeting real wages to double between 2010 and 2020, millions of present-day urban mass members will elevate themselves up to urban middle class in a decade or less.
Astonishingly, Nick Lardy of the Peterson Institute for International Economics, remarks that these same wage earners save their wages at arate of 40 percent. For every ten dollars earned, the Chinese save four dollars. Lardy says that is the highest savings rate of any economy in all of recorded history. By comparison, the U.S. saves its earnings at a rate of 6 percent.  
Since less than 7 percent of these savers had their savings in the stock market (Chinese overall distrust the stock market), very few got burned when the market crashed in 2015.
In the meantime, and also unprecedented, the Chinese economy has grown 25 times larger than it was in 1978.
Between wages and savings the collective purchasing power of the Chinese middle class is enormous.
For example, Chinese travel and tourism boomed last year—even though China is in an economic slowdown.
"Chinese tourists spent $215 billion outside mainland China in 2015, which is a 53 percent rise from the $140 billion spent in 2014."
And for 2016, they spent even more: "2016…grew by $11 billion to $261 billion, an increase by 12 percent. 
In 2000, a modest 10.5 million overseas trips were made by Chinese residents. Fast forward to 2017 and the figure was 145 million – an astounding increase of 1,380 percent. And spent more than the total GDP of the Ukraine!
Incredibly, only 10 percent of China's citizenry have a passport. By comparison, nearly 50 percent of U.S. citizens have a passport. What will the Asian travel industry be like when 50 percent of China's citizens have passports?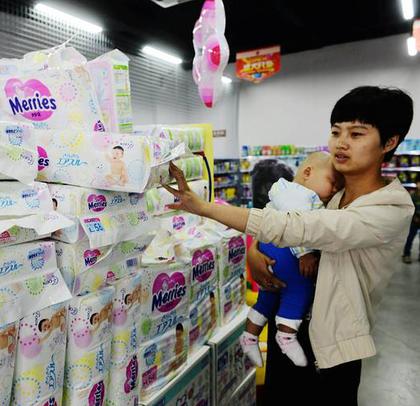 Closer to home, China's movie box office spending was up 48.3 percent— the most sizzling pace of growth in the last five years—topping out at $6.8 billion (2015), according to data from film industry consulting firm Artisan Gateway.  Then slowing a bit to $6.5 billion in 2016.
These same Chinese savings deposits could easily bail out the total debt of Greece ($358 billion)!
Imagine for a moment, this same middle-class purchasing power in 2030 when, according to McKinsey, it will bulk up to 274 million households. That will more than  double U.S. households: In 2016, there were about 125.82 million households in the United States.
By 2030, 11 percent  of China's citizens will move into lower middle-income status ($2,100-$10,800 a year). China's upper middle-income group($10,800-$32,100) will expand from 7.1 percent of the population in 2015 to 19.7 percent in 2030.
Together, at more than 30 percent of China's overall population, the middle class will be larger than the entire population of the U.S. (320 million as of 2015).
Both luxury and low-end buys are out
What's going to happen when the parents of all those new babies want a few packs of Merries? When they have the disposable income to keep their kids in Merries straight through to high school, if they so desire.
As Tian Ai, vice president at The Carlyle Group, pointed out: "Thisvalue-for-money segment, which strives to balance quality and price, is already the fastest-growing consumer segment in China."
Ai says that China is turning away from spending lustily on luxury imports: "In 2015, Swiss watch exports to Hong Kong, a bellwether of Chinese luxury buying, fell 23 percent. The sales of Rolls-Royce cars tumbled 54 percent in China that same year."
About low-end goods, Ai's research shows: "The race-to-the-bottom approach of cheap Chinese brands, a winning formula in the past, has run its course. Rising income levels have led consumers to focus more on questions of quality and health, for which they are now able and willing to pay."
China's middle class is growing and changing its tastes and spending patterns very rapidly, and China's manufacturing has a mandate to accommodate those changes by changing the way it manufactures most anything.
Merries and everything else
Just like rationing Merries, to the distinct displeasure of Chinese shoppers, everything will soon be put to the middle-class test of value for money. Domestically produced but good quality refrigerators, stoves, air conditioners, microwaves, washer-dryer combos, toasters, coffee makers, furniture—you name it!—will be carted out of stores or delivered via  ecommerce to Chinese homes.
But, and this is what keeps China's President Xi Jinping up late at night, China's factories and warehouses must be ready to meet that titanic demand.
On his side for now is that the Chinese people overwhelmingly believe in himand are depending on Xi to deliver on the promise that a robot-driven automation revolution—the Fourth Industrial Revolution and its future factories—will get the job done.
A promise kept?
And he's aware: In a 2014 speech to the Chinese Academy of Sciences, Xi called for a "robot revolution" that would transform China: "Our country will be the biggest market for robots," he said, "but can our technology and manufacturing capacity cope with the competition? Not only do we need to upgrade our robots, we also need to capture markets in many places."
The Financial Times commented in its China's Robot Revolution that China is "turning to automation in a government-backed, robot-driven industrial revolution the likes of which the world has never seen."
To which Gudrun Litzenberger, general secretary of the International Federation of Robotics (IFR) adds, the pace of disruption in China is "unique in the history of robots."
To which we could rightly append, that the people driving this unique time in robotics history are themselves unique in the history of robotics.