AMRs tone setters in rush to automate
Shine Up the Cobots & Robots for 4Q2021 Selling
Robots and cobots set to join hot-selling AMRs in long-awaited sales binge
QUESTION: All this selling will rage on without the benefits of a massively lingering, COVID-constrained global tradeshow and event schedule. Makes one wonder: Are tradeshows and events really worth it? In fact, were they ever?
Seems there are better, cheaper and more effective ways to sell product. Automation vendors are learning how to excel online, just like their other e-commerce brethren. And they're getting better at it by the day. Is that called disruption?
Ah, the checkered flag is ready
After a year of getting waved off by the green caution flag, robot and cobot sales teams are lining up for an extraordinarily strong rally of binge selling for 4Q2021. Hooray for the return of commission checks!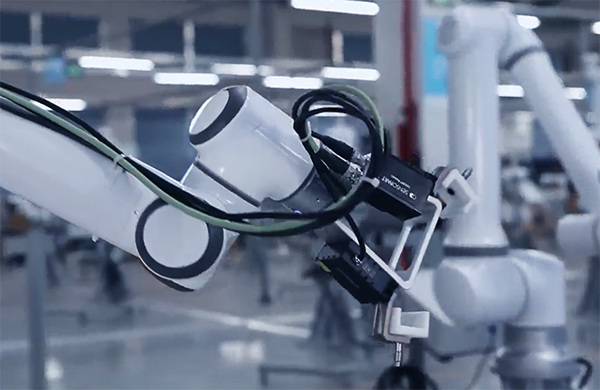 The Wall Street Journal declared: World Economy Caps Extraordinary Return from Covid-19 Collapse (30 July 2021).
China was first out of the gate (8.5 percent growth this year!), and now the sales binge will be begin rolling through North America. In the U.S. "Gross domestic product, the broadest measure of economic output, grew 1.6 percent in the second quarter of the year, the Commerce Department said, up from 1.5 percent in the first three months of the year. On an annualized basis, second-quarter growth was 6.5 percent." The economy's second-quarter growth might have been stronger had it not been for supply-chain disruptions and labor challenges.
"The eurozone economy grew at an annualized rate of 8.3 percent in the three months through June, outpacing the larger U.S. economy and ending a brief recession in the winter months, according to data published by the European Union's statistics agency."
Who to thank? Let's start with technology. The brainiacs who give us AL/ML-infused robotics, mobile robotics, vision sensors, edge computing, cloud computing, 5G, and software, software, and more software.
Next, let's thank consumers for their unstinting dedication to accelerating e-commerce to ever-dizzying new heights, without which all of the above might well be superfluous.
Thirdly, many thanks to the hurried arrival of vaccines that prevent cruel, lonely deaths on ventilators. And by extension, heartfelt thanks to our global medical community who put the pedal to the metal to save lives, economies and the pace of life.
China's economy returned first, giving hope to the rest of us that we might surely follow. And indeed, it has come to pass. North America has returned as well, stronger even.
The checkered flag is out and waving the start of a 4Q2021 selling binge.
Big changes ahead
COVID, and 2020 in general, have changed lots of things, especially the way that robots and cobots are sold, which is going mostly online and digital, with live events most notably being the biggest loser, according to the Bloomberg Media Group. A quick look at the bodacious revenue numbers from Google's (Alphabet) 2Q earning's report: $50.44 billion, up 69% from the year-ago quarter, tells the tale.
As Marc Andreessen famously stated, software is eating the world; and these days it looks more and more like software's newest meal is live events.
Interact Analysis is showing a doubling of sales for both articulated robots and cobots between 2020 and 2021, which is being done, for the most part, sans events and tradeshows (see market chart for 2020 and 2021 below). After customers have ordered robots and cobots online a few times, they will adopt the behavior permanently. It's just a matter of time. And the reason is easy to see: A cobot at $25k (or less) is nearly the amount spent to send three staff from NYC to Munich for Automatica.
The Danish #HowToRobot company is already providing an easy-to-use, worldwide online robot and cobot sourcing service. More are bound to follow.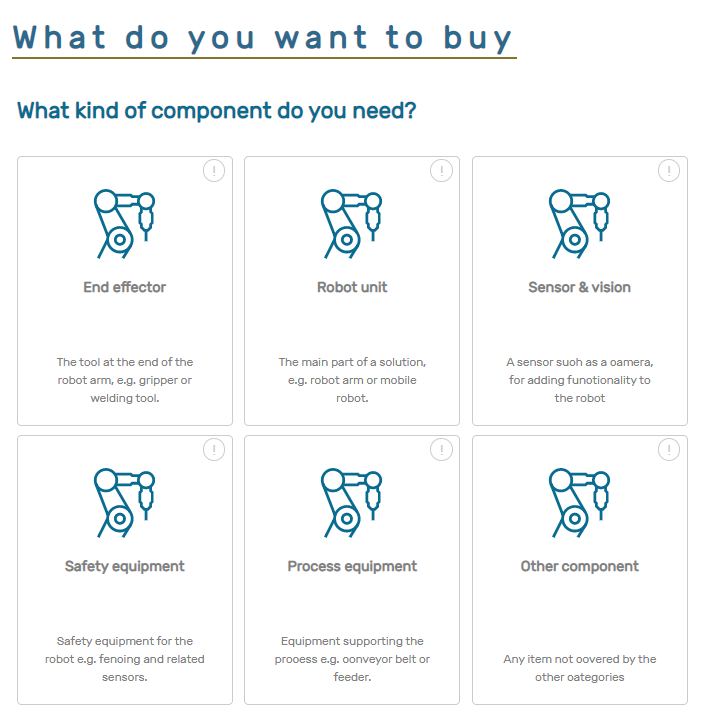 There will also be a big change in end users served. With fewer robots needed to assemble electronic vehicles (EVs) purchasing cycles in the automotive industry will change over time. Food and beverage, electronics, metals, plastics, chemicals, pharmaceuticals, and medical will take up the slack, and then some.
Overall, end users are upping their automation presence by an astounding margin. In a global survey conducted by 3Gem Global Market Research & Insights, for ABB "1,650 large and small businesses in Europe, the US and China, 85 percent said the pandemic had been 'game changing' for their businesses and industry, with COVID-19 a catalyst for accelerating investment in automation."
"Nearly half of businesses (43 percent) said they were looking to robotics to help them improve workplace health and safety, 51 percent said robotics could enhance social distancing and more than one-third (36 percent) were considering using robotic automation to improve the quality of work for their employees," adds ABB.
The robotics industry, over its entire history, has never witnessed such a receptive "automation-convinced and ready-to-buy" marketplace, as there now exists nearly everywhere.
And the numbers are saying what?
Notice the recovery rates from 2020 to 2021 in this chart from Interact Analysis (especially, light blue and dark blue) as both articulated and cobot sales more than double.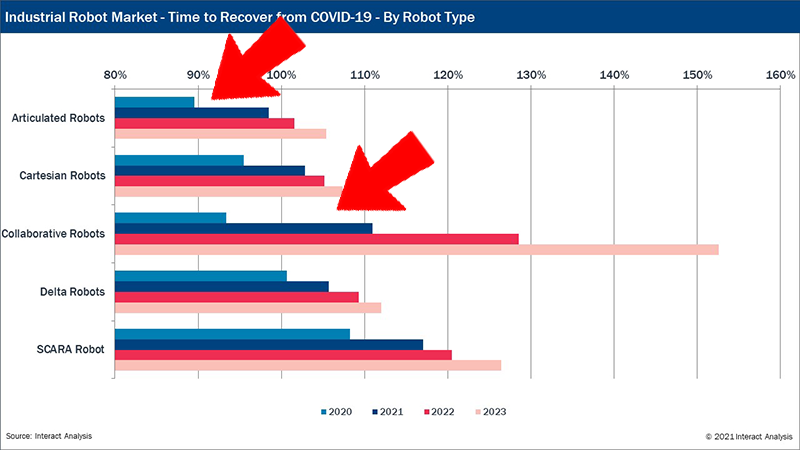 Mordor Intelligence is out with the robotics market to be valued at $23.6 billion in 2020, and an expectation for $74 billion by 2026, with a CAGR of 20.4 percent over the forecast period (2021-2026). Better than a tripling!?
Research and Markets has the global cobot market valued at $400 million for 2020, and an expectation of $5.26 billion by 2026.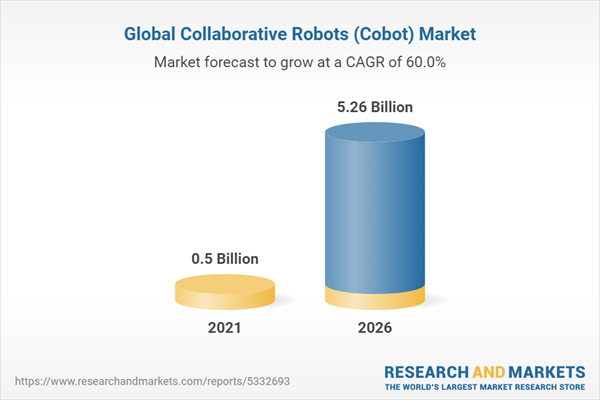 Hopefully, cobots can do better than the forecast. According to the International Federation of Robotics, cobot sales have languished in the range of 4 to 5 percent of total global robot sales for a few years now.
"In 2019, more than 22,000 new collaborative robots were deployed globally, up 19 percent, compared to the previous year," but still only 6 percent of the 373,000 industrial robots deployed that year.
4Q2021 will offer a good launch pad for cobot sales to rise up strong and roll into 1Q2022. Category leader (by far!), Teradyne's Universal Robots did $76 million in revenue for 2Q2021. At an average of $35,000 per robot, that's 2100 robots sold in three months, or 700 per month. Underwhelming. Obviously, the cobot market is there and wide open for the taking, and with the automation needs post-COVID, it will be a huge market. Who will step up and take that market on is still to be seen.
AMRs: No checkered flag needed
AMRs (automated mobile robots), of course, have no need for a checkered flag; they have been tearing through the automation marketplace for a year already. Experiencing a 24 percent revenue growth from the 2020 pandemic months, Interact Analysis has forecast "a surge by a further 50 percent in 2021." A  "further 50 percent"? Remarkable. 
AMRs are a good tone setter for the direction of rest of industrial robotics. End users are automating the movement of most anything in factories, warehouses, DCs, hospitals, or where ever safety, speed and productivity are paramount, which is just about everywhere.  The likes of Locus Robotics, Geek+, MiR, Omron Adept, OTTO, Vecna…even ABB with its recent acquisition of Spain's ASTI Mobile Robotics see the opportunity, the timing, and they have the tech to get the job done.
Now it's up to industrial robotics and cobots in 4Q2021 to reach for the gold ring.