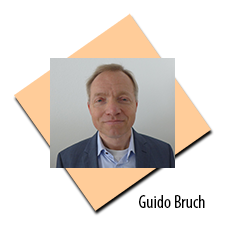 VIEWPOINT
It's always a pleasant occasion, many times eye-opening, when a colleague favors us with his or her insights into the world of robotics and automation. Even better, we then get to share the writer's insights with our global audience.
Guido Bruch, observing and writing through MRK-Blog.de, Munich, offers up his Bavarian look-see at the global supply chain: Supply Chain Woes
Welcome Guido to our VIEWPOINT column. Thanks for sharing.
"The pandemic was used by many companies to close digitization gaps. At the same time, a large number of robots were sold in China. This led to a boost in productivity. More basic materials are processed, so that the existing production capacities are no longer sufficient even for basic goods." —Guido Bruch
After semiconductors, basic materials are now also missing
The supply bottlenecks began with semiconductors. Their deficiency was still easy to explain and was discussed here—extremely early on.
In the last few weeks, the lack of even the simplest basic materials has increased. Lumber is scarce and Würth was unable to deliver screws and nails during those days—sold out! 
The amazing thing: it can hardly be due to the actual supply chains. Because so far there have hardly been any bankruptcies. On the contrary, there have been fewer bankruptcies across Europe since the beginning of the pandemic than before. So, no manufacturers have failed for economic reasons. It can't be because of the logistics either.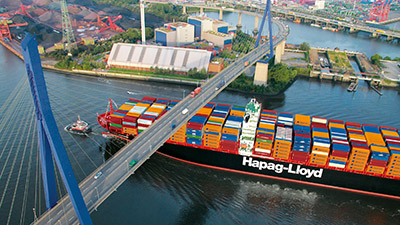 Of course, there are too few cargo ships, but only because of the extreme demand. The freight supply itself has even grown, but is not enough. (Hapag Lloyd alone has provided 500,000 additional containers for ships in the last few months.) Apparently, more is needed than before the pandemic. 
This is largely due to China. The country itself had an economic growth of 2.3% in 2020 and is also strong this year with + 9%. We [German], American and British companies, are also busy. In some cases, the pre-crisis level has already been exceeded. There is enough money: private individuals have saved; states have pumped massive amounts of money into the markets. But there is a lack of capacity. Why is that?
Manufacturers are overwhelmed by the productivity boost from processors
Craftsmen and construction workers have been scarce in many countries for years. Capacity could hardly have been increased naturally. An increase in staff is in fact impossible. This applies to Germany as well as to the USA or China. In China, therefore, real wages rose by a high 5% last year. There is currently no record employment in western countries either. In other words, what is produced or processed is done with fewer staff than before. But now there is a lack of lumber and screws. So suddenly more is being processed than before. (The increase in demand can be explained by the flooding of money.)
The reason is likely to be smaller, cumulative productivity gains as a result of the digitization of the building process ( building information modeling) and also the increasing automation. Robot manufacturers like ABB are already doing well in the market here. 
Newer robots like the Hilti Jaibot can work almost day and night and should quickly replace several people. These continue to work elsewhere, so that the capacity is effectively increased. There are many such examples. More capacity also means more material requirements. The sum of these increases may have overturned the previous equilibrium.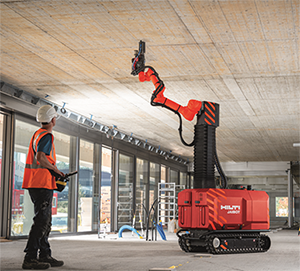 XPO Logistics Europe
CEO Malcolm Wilson
Seasonal business prevents short-term reactions
In addition, there is certainly also the fact that construction is a seasonal trade and all the important countries are in the northern hemisphere. Many construction suppliers were already fully employed in the summer and celebrated overtime in the winter. Last winter, however, there was still no such demand, so the normal winter rest existed. The same is likely to apply to the forests. The global timber harvest was probably normal.
The following applies to the manufacturers of the basic materials (e.g. steel, chemicals): They often use large special systems that take a long time to expand. If more basic materials are suddenly required, an additional blast furnace, calendar or extruder cannot simply be installed.
Almost every new robot increases capacity 
It is also important to understand that almost every robot increases the total capacity. Robots are still rarely scrapped. They are sold second-hand and continue to work elsewhere. This is especially true for China, which has been using robots for a long time. In China, by the way, the production of robots in May was 8.8% above the level in May 2020.
This video from ELITE Robot shows the idea you get about robots in China, where here an ELITE Robot has replaced the operator on a SANY excavator:
At the beginning there was also a digitalization push in the manufacturing industry. Many companies have been promoting projects in the area of predictive maintenance for several years. 
These projects have increasingly ended or are about to be completed. They were connected with the goal of increasing machine running times. If this is successful, more can be pressed, formed or milled. With the same number of machines, the capacity has increased. This also results in a higher demand for basic materials.
About Guido Bruch
Guido Bruch, was born in Duisburg in 1966. After studying economics in Duisburg and at the University of St. Gallen, he has been working as a management consultant for medium-sized and savings bank-related consultancies since 1991.