Cobots as "Guardians of the Factory"
Marketing Cobots as Heavy-Duty Consumer Tools
Could sluggish global sales of cobots, especially to SMEs, profit from wider exposure, star-power influencers, maybe a sales jingle…and maybe even TikTok?
Getting the attention of SMEs
If the enormous global mass of small-to-medium enterprises (SMEs) are the holy grail of cobot sales, then why, after nearly twenty years of cobot existence, do only 10 percent of SMEs even know about them (according to the former president of Universal Robots)?
Is that a problem?

Is a bold move called for?
The World Bank estimates that there are approximately 400 million SMEs… around the world…accounting for over 70 percent of employment. That's an addressable market for cobots of astounding proportions.
If the cobot is such a revolutionary new automation tool, and by all accounts it sure looks that way, then where's the revolution? The International Federation of Robotics has cobots down for a paltry 4 percent of industrial robot sales.
Cobots have been around for nearly two decades now, have convinced even major skeptics about their value, and have forced every robot manufacturer to add at least one to its product offerings; yet, other than early adopters, tech fans, and the needy, they're still not selling as well as they should, especially to SMEs.
And even more especially to Asian SMEs, where the need for them is greatest.
Maybe a healthy change in cobot perspective is needed to engage SMEs with cobot solutions for all of those nagging, yet unattended, pain points in their shops that they are always putting off until tomorrow.
Some forecasters are calling for a great leap forward for cobot sales through 2028, but it's news that surely isn't in today's numbers. Interact Analysis, for example, predicts annual cobot revenues will reach $1.94 billion in 2028, accounting for 15.7 percent of the total robot market, which represents more than a doubling over 2019's $700 million.
Yet, such revenue numbers are far from lofty, rather more like a small fraction of the market's potential.
"Collaborative robots are still the new kid on the block," says Jan Zhang, senior director at Interact Analysis. Their application potential hasn't been fully exploited yet, by any means."
Cobot leadership to the SME masses is still up for grabs. No cobot manufacturer, even Universal Robots' 50,000 units sold, can claim anything more than a tepid leadership in sales.
A dark horse could easily emerge to challenge the entire field of cobot makers…and win.
A modest proposal
From the git-go, has the cobot been categorized as an industrial robot when just maybe, for the purposes of marketing and promotion, it might be better served categorized as a heavy-duty consumer tool; one that's more than welcome and worthy of working in industrial settings?
In order to have a conversation with someone about the benefits of a cobot, you first have to get their attention. Consumer ad campaigns are much better at it than corporate campaigns.
Maybe cobots would be better off and sell more of themselves if presented like Stanley Black & Decker power drills or Husqvarna chainsaws, which are widely-known and trusted brands by most anyone, millions of SMEs included.
A $30k cobot may seem like an overly pricey "heavy-duty consumer tool" but if it's ROI is less than six months, as most cobot vendors claim, then the gains in productivity and competitiveness from the tool make it more than affordable and worthwhile for most any SME, even the smallest..
Is it also a problem when cobot manufacturers start building cobots with higher payloads, even in light of the fact that 90 percent of work pieces or items for picking and packing and machine tending, including the vast majority of parts on a production line, weigh less than 5kg?
Also, is heavy-load palletizing (25kg/55 lbs.) the right job for an aluminum cobot? Could the R&D cash be more wisely spent on better marketing of a cobot's true skill set? The best, new advance so far in palletizing is Boston Dynamics' Stretch. Plus, in thinking about the payload upgrade, is someone unnecessarily making a new niche market within a new niche market?
Obviously, if the situation is to reverse itself and cobots are to live up to their advanced billing, marketing and selling cobots needs a jolt to make some real change happen.
What we know
First off, we know that cobots do not sell anywhere near their potential. $880 million, or only 4 percent of the global robotics industry's annual total of $21.8 billion in 2019, should be seen as unacceptable.
Understandably, sales during the COVID pandemic of 2020 were very weak, but even pre-COVID (2019) sales were tending toward slowed growth.
Traditional sales venues like tradeshows and expos, virtually non-existent throughout 2020, are returning diminished for 2021 and beyond.  21 percent of former visitors report that they will stay away (Thomasnet survey). Reasons: Better, more convenient, and less expensive purchasing options have emerged online in 2020, a/k/a tradeshow disruption.

We know that tradeshows and expos are significantly over-hyped sales venues for encountering SMEs. Barely 3 out of 10 SMEs attend tradeshows and expos in the first place. In Asia, it's even less. Appreciable numbers of new, fresh contacts in the databases of cobot vendors aren't going to come from tradeshows and expos.
We know from Gartner that buyers are pivoting away from in-person, expo-like sales. "It's estimated that about 70 percent of the buyer's journey is complete before that individual reaches out to a salesperson for an in-person meeting or consultation." SMEs are online comparison shopping before buying; e-commerce taught them a few online skills that easily transfer to business.
"Within the next few years, millennials will come to command the majority of purchasing decisions within organizations and their buying units, and these buyers' communication preferences overwhelmingly skew digital."
Here's where the time, money and influence are going. NB: Tradeshows and exhibits have tumbled to the very bottom of the chart.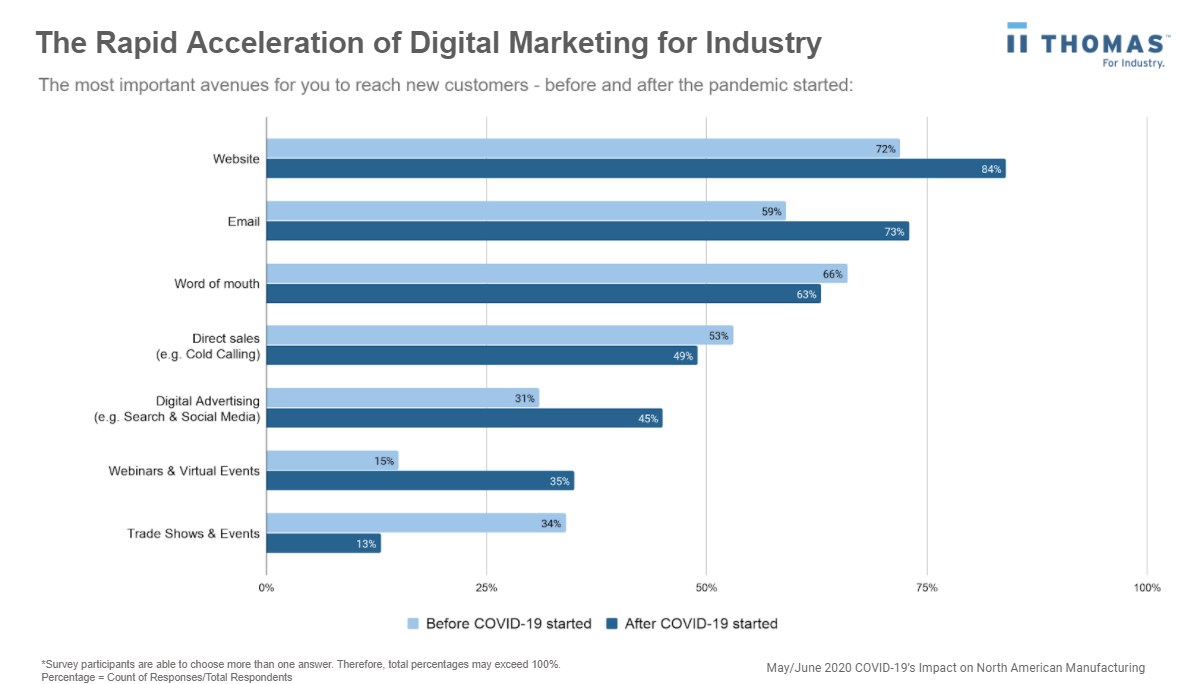 Need to change the narrative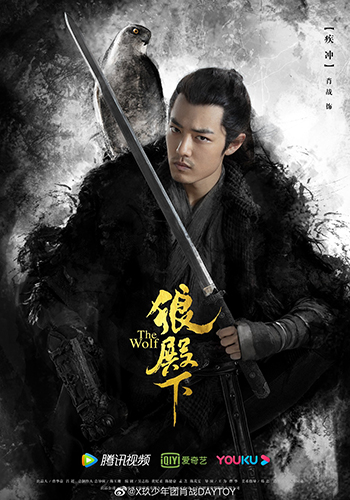 Marketing cobots with a campaign that has a BtoC-style look and feel could be quite popular and engaging for the SME community. An ice breaker for BtoB to consider. It's definitely worth a shot to break with what's accepted, usual or the norm for a cobot brand.
With over 60 cobot developers/vendors producing 190 differing models of a cobot arm, it's difficult for a potential SME customer to see the differences and make a knowledgeable buy decision.
In Asia, such a departure into a BtoC-style for cobot marketing might find success with a campaign using the Chinese smash TV hit like The Wolf (狼殿下). The 49-episode Tang Dynasty costume drama that premiered in late 2020 is wildly popular and, as such, could be a solid vehicle to gain widespread cobot brand recognition.
Here's one of the movie's posters with the actor Xiao Zhan 肖战 as Ji Chong 疾冲 the righteous, chivalrous bounty hunter.  Good old Ji Chong could use his very sharp and very swift sword to fly through a factory cutting away inefficiency and leaving behind in his wake a few cobot arms.
Such marriages of movies with a cobot brand might easily put a particular brand in top-of-mind awareness with millions of SMEs. And that is the type of conversation starter that every sales person looks for to get a leg up on the competition and a better chance to make a sale.
For western vendors contemplating such a BtoC-style cobot adventure in Asia, make sure to also tap into: 6 Keys to Success in Asian Markets. It's a good primer on what goes over well when advertising in Asia…and what could be a devastating faux pas to Asian sensibilities. For example, don't do what Cola-Cola did: Call its main drink (蝌蝌啃蠟, Kēkēkěnlà) literally meaning "bite a wax tadpole". A Chinese scholar Jiang Yi suggested a close-sounding substitute:  可口可乐, Kěkǒukělè, which means "tasty and joyful". Coke gladly accepted the suggestion.