The Future of the Trade Show Industry
Is the $2.5 trillion trade show industry too big to fail? Has COVID created online competition that will permanently disrupt, or maybe even doom, the future of "too big to fail" trade shows?
The gathering storm
Back in February, a CNBC headline shouted out the numbers and the threat: Coronavirus fears are battering the $2.5 trillion trade show industry. $2.5 trillion! That's more than the GDP of Italy.
CNBC gathered its bodacious trillions from the research Oxford Economics conducted for the Events Industry Council's 2018 report, Global Economic Significance of Business Events.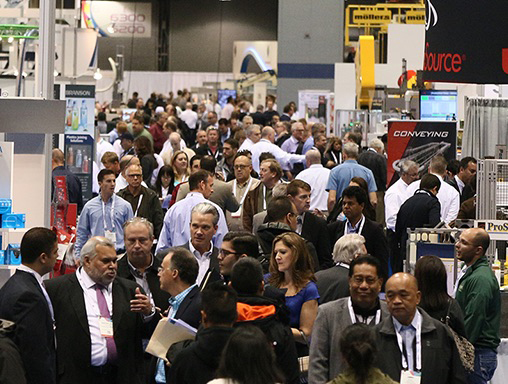 Events that also contributed $1.5 trillion to global GDP and employed 26 million people worldwide in 2017.
And the profits for the exhibition companies putting on those events are equally bodacious. For example, one of the largest, the Informa Group, put on 1,200 events for 2,000,000 attendees in 2018, pulling in $761 million (25 percent of total earnings) …with the astounding margin of 36 percent, which is supposedly not uncommon in the events biz.
Best of all, individual exhibitors buy their event floor space in advance, which means, of course, the event is paid for before it begins. …Sweet!
Those numbers come from an eye-opening piece: Case Study: Boring trade show businesses are minting billions. Here's how, which concludes:
"While an often-forgotten business, there are hundreds of business tradeshows that have huge revenue numbers and profit margins (30 percent to 50 percent) that rival even the biggest software startups."
The party line from Informa, we create "face-to-face platforms for sales and product promotion." That face-to-face mantra has been the standard line for staging a trade show at least since the Crystal Palace (1851).
With an events industry that massive and that lucrative, it's hard believe that anything could take it down. But that's exactly what has happened.
Enter COVID
COVID has permanently shuttered or postponed every trade show, small and large, on a global scale. A smallish Biogen event from March 2 in Boston, says it all: "Biogen employees, most feeling healthy, boarded planes full of passengers. They drove home to their families. And they carried the virus to at least six states, the District of Columbia and three countries, outstripping the ability of local public health officials to trace the spread."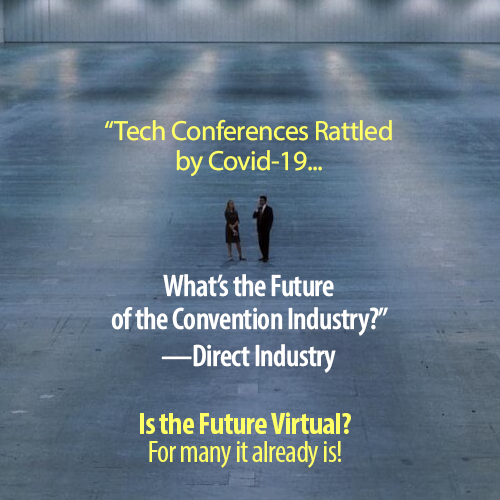 That's the fear that has cancelled every event since, and will probably continue shutdowns into 2021, maybe well into 2021.
The Top 5 biggest losers by country: U.S., China, Germany, UK, and Japan.
The plague did not spare the rich. Event nobility like the Geneva International Motor Show, Mobile World Congress, Hannover Messe, AUTOMATICA, or the International Housewares Association lay in heaps like a battlefield scene from Game of Thrones. COVID sits on the Iron Throne.
Some events companies have immediately jumped to planning for 2021, leaving the remnants of 2020 to dangle in the virus winds that are blowing everywhere.
Is it good riddance?
With the reality of shutdowns finally hitting home, event producers, as well as individual corporations, have begun rethinking outreach to their customers and fan bases in terms of substitute online productions. What could possibly be offered online that could somehow rival and replace an extravaganza like Mobile World Congress?  Everywhere on the Internet these days is the fruit of all that rethinking; online events trying to fill the void left by cavernous trade show halls that are now empty ghost venues.
It's an impossible act to duplicate, and probably shouldn't be, so, wisely, they don't. Experience at producing great online content is what most lack. Working in a new online medium, not just as a supplement to a live show, but as THE SHOW, has many at a loss, and their online productions so far are crude, nearly embarrassingly so.
Many of these online substitutes feel like a warmed-over webinar, others like a hybrid webinar and podcast mashed together, and still others like warmed-over video. Talking heads with slides went bye-bye in the 80s, but are now back in full yawn.
But at least the ship has landed. Online content now has a stage all to itself to strut its stuff. Will it?
Laron Walker, CEO of Atlanta-based Mantisedu Inc., offers up a strong positive of what fertile fields are ahead for leaders in this new online content world. "Without question it was a better experience: free, no red-eye flight, no hotel room charges, and better access to the Microsoft team [Microsoft Build 2020].
"Walker, told MarketWatch he was able to view sessions at any time, pause them to take notes, and then pass them on to co-workers. He was also able to connect with Build speakers via LinkedIn and email because he had more information about them via their presentations."
"This made me look at tech conferences in a whole new light," he said.
Walker went where no live event could ever have taken him; he walked on the wild side of an online experience that's barely scratching the surface of its potential…of what can be, and will be sooner than we all think. It's just a beginning.
Walker was chatting with MarketWatch for an article appropriately titled: Tech conferences are going virtual, and it feels like Netflix content on demand.
Ah, a Netflix-like experience is just what this new, online content lacks. Getting a little slick with production values would go a long way in replacing the yawn.
Okta Inc. CEO Todd McKinnon, "Business-to-business conferences like ours are dependent on people meeting inperson," he told MarketWatch. Okay, there's the standard mantra at work. However, this time around, McKinnon, encountered something new. "After this year's edition of Oktane20 Live, an all-digital show in early April, drew record attendance. He's now considering a permanent shift to a hybrid model of both in-person and digital attendees next year and beyond.
"We had tons of leads and off-the-charts engagement with an all-digital format," McKinnon said after 20,000 attended [online], compared with 6,000 a year ago [live].
"Nvidia Corp. NVDA, Chief Executive Jensen Huang delivered a two-hour keynote at GTC Digital in nine 12-minute slices, based on topics ranging from autonomous vehicles to artificial intelligence. The presentation, taped in Huang's kitchen, attracted 4 million views. This year, 57,000 developers signed up to attend; last year, 10,000 physically attended the conference in San Jose, Calif."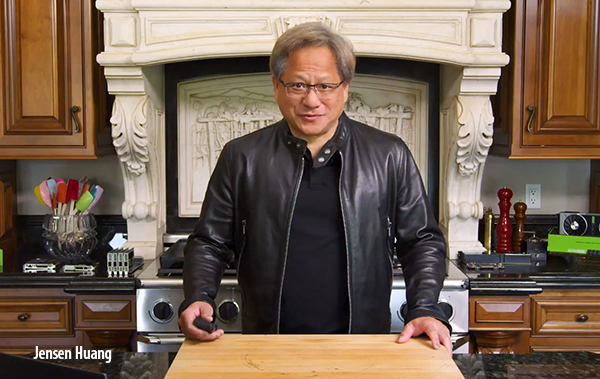 Notice Huang's 12-minute slices. Attention span for an audience is very important, even when it comes to pre-recorded material. Huang used the TV's standard half-hour sitcom format by not going beyond 12 to 14 minutes.
Singularity University has got entertaining and teaching down to a system and a science. Good production values, great camera work, and people talented enough to deliver unforgettable performances brimming with unforgettable ideas. Impeccable content wrapped in a stunning presentation (not elaborate, but nonetheless stunning).
Check out SU's Peter Diamandis, engineer, physician, entrepreneur, and cofounder of Singularity University, speaking at a live event that could have easily been strictly online. Singularity University has a stable of excellent speakers with excellent minds; SU live streams all of its keynotes at live its events.
Something to which online content producers should aspire.
The face-to-face crowd will return one day soon enough; bodacious trillions, easily had, are just too irresistible to leave to someone else.
However, when the event business does return, there will be a new, disruptive kid on the block looking to compete with the big boys
And, more importantly, along with it will come a knowledgeable audience with a fresh mindset ready for what the new kid has to offer.